Gravity Lifter
An overview of our products.
Specials
Interactive columns and visitor magnets.
Demo-Column

Interactive plinth with mobile phone or tablet holder –
the top displays the goods and underneath it can be
tried out.

The combination of anti-theft device and charging
cable allows the customer to pick up the product and
try it out before buying it.

Prepared for InVue® anti-theft protection.
Suitable for Ultra and Mini.
Demo-Column: 570 €

Goods carrying
Column

More sales through the direct sales offer below the
fascinating product presentation.

Contact us and we will be happy to support you
in the realisation: +49 211-688 195 25

Flying Table

Products such as mobile phones, car models and cosmetics fly in any direction over a 160 x 80 cm stainless steel plate. An interactive presentation that is fun for visitors – with a red joystick that simply invites them to try it out. Illuminated with 2400 LEDs.

Rent for 5 days including Usables operating personnel : 3,470 €
This gives you the perfect impression of your product on the Gravity Lifter in only 4 steps:
Call us or contact us via the form and tell us the most important data of your product (dimensions & weight).

Send us your product

We film the product on one of the columns

We provide you with the video free of charge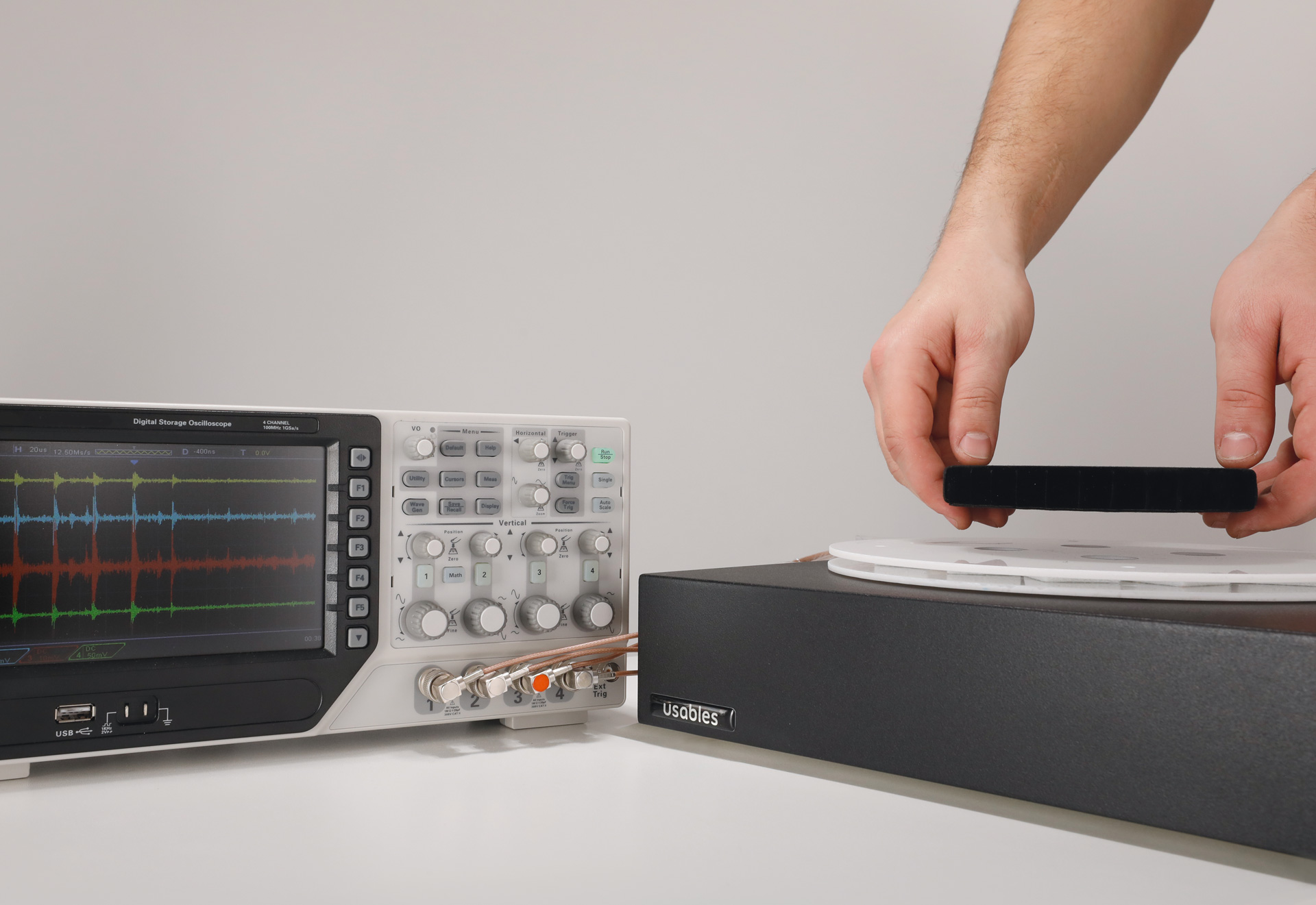 Permanent magnets do not permanently float above each other – according to the so-called Earnshaw Theorem. The Gravity Lifter® is therefore assisted with a little bit of electronics so that the upper permanent magnet floats stably or rotates slightly. Two Hall Effect sensors measure the magnetic field and determine the position. The specially developed control electronics regulate four electromagnets several thousand times per second to keep the puck with your product safely in the air.
All products are very economical in consumption with their levitating function (one tenth of a 60-watt bulb or less). For use on sales floors, all units are designed for 24/7/365 continuous operation.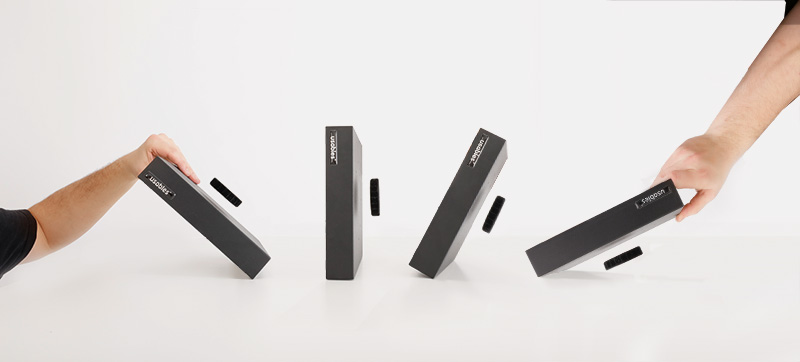 Egal, ob Sie den Gravity Lifter® wie ein Bild an die Wand hängen oder kopfüber ­montieren – der Betrieb ist stets möglich.
KONTAKT AUFNEHMEN
Haben Sie eine Idee? Dann lassen Sie uns zusammenarbeiten und ein paar tolle Projekte realisieren.